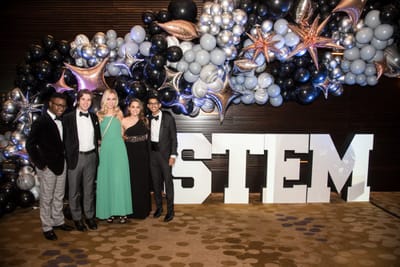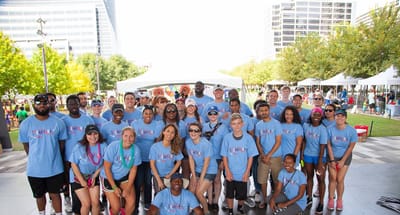 Millennials for STEM Foundation is a 501(c)(3) nonprofit that brings more awareness to the importance of SCIENCE, TECH, ENGINEERING and MATH to the community. MFS benefits underserved/minority youths pursuing STEM careers with events, resources, mentors and scholarships.
The foundation spends an ample amount of its resources to
STEM in the Park Dallas
. This is a free annual event that the foundation hosts for guests to experience science, tech engineering and mathematics in the park. Months of planning, resources and donors have helped make STEM in the Park Dallas a reality over the past years. Guests are provided free snacks, while prizes and scholarships are awarded. Last year over 1,000 guests attended. Organizations such as Dallas ISD, Visit Dallas, Vista Bank and Dallas Zoo provided educational booths for guests to learn more about STEM and the DFW community. Jody Grant, Founder or Texas Capital Bank and John Steinmetz, CEO of Vista Bank provided opening remarks in 2018. This year,
STEM in the Park Dallas falls on October 26th
at Cole Parks.
SCHOLARHIP INFO
Scholarships have gone towards STEM coding camps to UTD and iCode, transportation, school supplies, school courses and STEM related activities. Our scholarship criteria is as followed:
Scholarships range from $250 to $2,000 each, and are designed as supplemental scholarships that fill "unmet" financial aid need. U.S. citizens, enrolled in a public middle school, high school or university, and having grade point averages of at least 2.5 (or GED average test scores between 42 and 52) are invited to apply.
All eligible applications are reviewed and scored. Selection is based on:
Financial need (low - below average DFW Household income)
Academic merit
Personal interviews
Thus far we have selected 15 students and families from 200+ applications. Scholarships given away ranged from $250 to $2000 each. Scholarships included coverage for:
Cash Amounts
School Supplies
UTD Summer Coding Camps
iCode School
Girl Scouts Camps
Lyft transportation credit
Dallas Zoo Passes
Technology Software Subscriptions


Previous Scholarship Recipients:
Zoe Miller
Whitney Mosley
Princeton Mosley
RJ Suarez
Ivee Odom
DeShawn Vicks
Aalani Jones
Mimi Aziagnon
Chinreye Osoneu
Aaron Lawson
HELPFUL LINKS ABOUT THE FOUNDATION
Millennials for STEM Exemption Letter
Millennials for STEM Form 990 (2018)